BENEFITS OF USING LEVERAGEPOINT
Value selling is the proven way to improve your organization's sales velocity. By using LeveragePoint value stories like this one, your team can close more, higher-quality deals at higher prices – and in less time – by clearly communicating your superior financial impact in sales conversations. See how our innovative approach can impact your sales outcomes.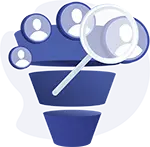 Increased Number of Qualified Sales Opportunities
Challenge: Wasting resources on deals that end in "no decision" Up to 60% of deals in sales pipelines not being lost to the competition, but lost to the status quo.* Value increases the number of qualified opportunities in the pipeline and reduces the deployment of wasted resources.
*Sales Benchmark Index
"In 2019 – Elkem's first full year of selling on Value – sales volume increased over 4x for their targeted products."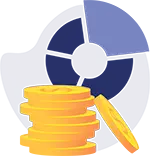 Increased Average Deal Value
%
Challenge: Discounting Pressure/Small Deal Sizes 61% of executives lack confidence in their ability to build a meaningful business case to justify a decision.* Jointly developed value stories using LeveragePoint result in 5% - 25% higher prices.
*Corporate Visions
"We were able to measure a double-digit percentage impact on profitability using the Customer Value Management methodology, supported by LeveragePoint as our primary platform."
PAOLO DE ANGELI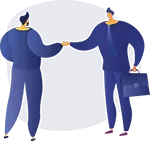 Increased Win Rate
%
Challenge: Winning competitive deals 74% of buyers purchase from the first salesperson to provide value.* Companies that use Value selling with LeveragePoint see 5% - 15% higher win rates than those who don't.
*Corporate Visions
"We increased our average win rate by 10% across hundreds of solutions and thousands of opportunities."
RICK CANTRIL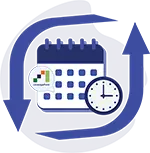 Reduced Sales Cycle
%
Challenge: Quicker Access to the C-Suite As decisions were shifted exclusively to C-Level Stakeholders, more than 50% of customers now require quantifiable proof that they are making the right decision.* A value selling approach opens doors to the C-Suite and speeds the purchasing cycles as a result.
*Gartner
"We saw sales cycle time reduced by 50-75% as our clients could make decisions faster when they had all of the data than when they had to make their own business cases."
RICK CANTRIL
ESTIMATE YOUR IMPROVED SALES VELOCITY
Focusing sales conversations on the buyer's economic outcomes through LeveragePoint value stories helps B2B sales teams systemize value selling, through powerful, interactive experience that fast-tracks opportunities through the pipeline. The results can be transformative – see for yourself:
ADDITIONAL REVENUE OVER 3 YEAR PERIOD
%
Increased # of Sales Opps
%
Increased Average Deal Value
---
VALUE SELLING IMPACT FOR YOUR ORGANIZATION
Change doesn't happen overnight. Even so, generating value selling adoption within your team can result in transformative performance improvements. Calculate the 3-year impact of investing in LeveragePoint below.



ADDITIONAL REVENUE OVER 3 YEAR PERIOD
At LeveragePoint, we have extensive experience working with the world's leading B2B companies across every major vertical – from high tech and healthcare, to logistics, chemicals and manufacturing. Fill out the form to see an industry-specific demo of our cloud value selling platform!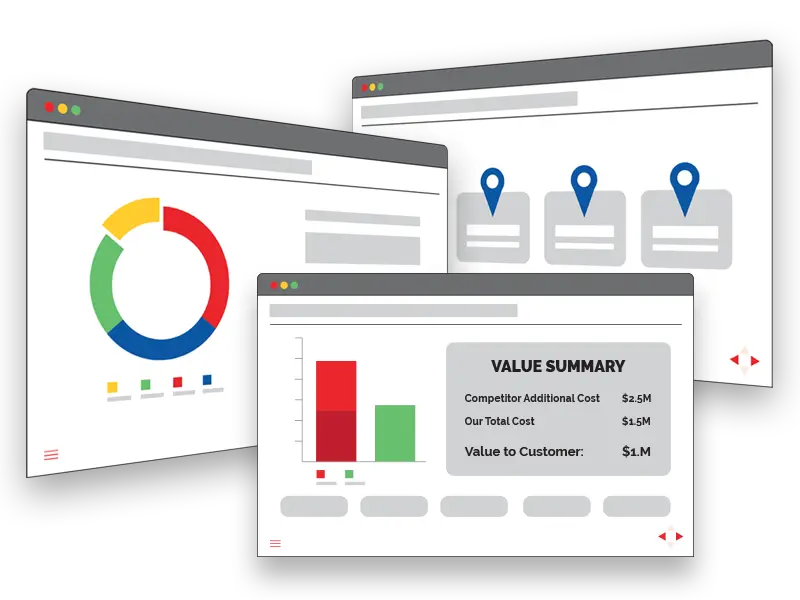 "*" indicates required fields