Share Your Value Proposition in Seconds with our New Download Feature

We are pleased to introduce our new download feature for Value Propositions and Unique Value Propositions! This new feature allows you to instantly create powerful leave-behinds for your prospects and will be available for all new and for most existing value proposition views or templates.
From within a Value Proposition or UVP, users are now able to download screenshots of their presentation in PowerPoint or PDF form. The screenshots will contain all of the displayed slides, including content and design elements.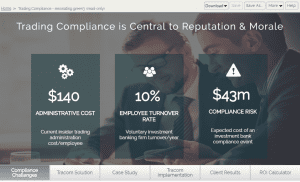 To download screenshots of a Value Proposition, simply:
Select the "Download" dropdown at the top of your slides

Choose whether to download screenshots of your Value Proposition as a PowerPoint or PDF
Additionally, you will also see options to download/export your Value Proposition using a PowerPoint template that, in most cases, gives sales users the option to edit it after downloading. These are the same customizable PowerPoint export options that are also available under "Export" in the the "More" dropdown.
Quick takeaways:
The download feature allows users to capture screenshots of their Value proposition in PowerPoint and PDF form. As a reminder, screenshots may vary depending on screen resolution, browser and settings.

The download feature will be available for all new and most existing value propositions, with some exceptions.

Access the download feature through the "Download" dropdown button at the top of your value proposition.