If hearing "the 20's" conjures up visions of gangsters, gender rights, and low-cost wireless entertainment, then maybe your head is in the wrong century.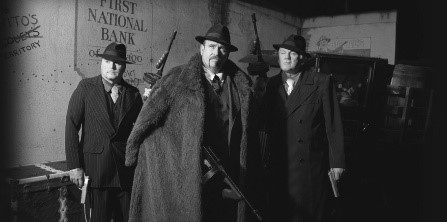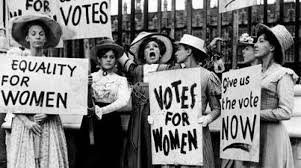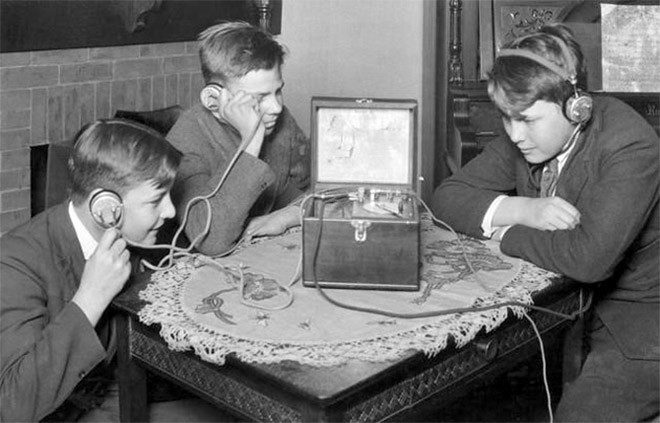 Then again, maybe not.
In any event, the 2020's are arriving.  Whenever we hit a round number, it makes sense to consider a longer planning horizon than usual.
Cut Through Complexity.  Big data, artificial intelligence, connectivity and automation are all reshaping almost every business activity.  Despite infinite possibilities and accelerating change, however, B2B commercial leaders can still shine a spotlight on the main question:
How can we win with our customers in the next decade?
Winning with customers should be simple:
Make customers our organization's focal point.
Yet the CMO Council reports that "only 14 percent of marketers say that customer centricity is a hallmark of their companies, and only 11 percent believe their customers would agree with that characterization."
The Problem.  Perhaps we are all distracted:
B2B product managers try to keep up with their list of to-dos: designing products, trouble-shooting quality, ensuring delivery, setting prices, drafting product information, and communicating product differentiation. Notably, the language they use in formulating and solving these day-to-day problems is invariably product-centric, not customer-centric.




B2B sales teams try to respond to countless prescriptions about how to improve performance: capture data through CRM adoption, develop sales skills in challenger selling or consultative selling, embed eLearning technology to reinforce sales training, learn pricing and configuration tools to provide customers with timely quotes, learn sales playbooks, and access content repositories to provide the right information to customers. Interestingly, these sales activities rarely provide a simple, scalable means for sales to have conversations about outcomes customers will realize.
The Solution.  With all these distractions, we often lose sight of the main event.  We need a common framework and an enforced discipline to focus on what is important to the customer:
Deliver Customer Value.
This is a worthy B2B strategic objective.  In order to focus on delivering customer value, we need to understand the customer's business, how our product or solution impacts that business, the outcomes that we and our customer sign up for together, and what those outcomes are worth to the customer.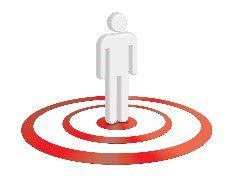 When our C-suite speaks customer value clearly to Wall Street, they lead by example and re-enforce our customer focus.  When our product development process requires value models and value-based prices to obtain funding, it starts a continuing dialogue that redirects product teams from technical objectives toward customer objectives.  When sales requests for price discounts are met with questions about customer value, the ensuing discussion often bolsters a sales team's confidence in customer negotiations.  When deals close faster based on early customer discussions of value, sales momentum accelerates.
If customer value makes only a token, peripheral appearance on our radar screen, at best we pay lip service to a commendable principle.  But our vision is clouded unless we prioritize customer value in our discussions, in our plans and in our communication.  Clarifying that vision improves our understanding of customers.  Articulating value highlights our differentiation.  Quantifying value emphasizes the business decisions our customers will make.  Dollarizing value helps us price, communicate and sell.
The best B2B enterprises frame their decision-making and base their execution on customer value by providing a digital platform for commercial teams to collaborate on customer value.  A digital platform helps the commercial team operate efficiently in a common framework where value content is accessible, transparent, and continuously improving.  The more specific we are in quantifying and dollarizing value, the sharper our insights and the more effective our messages.  Even if our understanding and communication of customer value are imperfect, persistently refining the quality of our value data will drive enhanced performance.
Customer Value Improves Decision-Making.
Understanding customer value improves product planning and decision-making in at least four ways:
Customer value, as a focal point for our internal discussions, improves product management, product strategy and pricing decisions.  The evidence shows that implementing a value based-pricing strategy improves EBITDA by an average of 8%[1] and that the ROI of investing in value based strategies ranges from 130% to 900%.[2]
Customer Value Improves Execution.
Value selling improves sales execution.  Sales training in the effective utilization of strong value propositions provides a solid foundation for increasing qualified opportunities, improving closing rates and increasing realized price outcomes.  Sales teams need both the skills and the value proposition tools to deliver these results, but the impact can be meaningful:
Qualify & Differentiate.  Value propositions are useful early in the sales cycle.  By highlighting what we deliver qualitatively and quantitatively in an initial customer conversation, a sales rep can understand a prospect's priorities, organizational influence, and business circumstances, helping to qualify the prospect and to steer follow-up meetings.  When presented as flexible case studies, Value Propositions highlight how we improve customers' business outcomes and draw attention to our differentiation early, improving our odds of winning in competition and of moving customers successfully through their buying process.




Prove & Customize.  Value Propositions are useful during a buyer evaluation in the middle of the sales cycle.  In call preparation, they help sales teams concentrate on business problems and potential results for a prospect.  Good value propositions provide presales professionals with opportunities to demonstrate the specific value of our solution to a customer team.  With a better understanding of customer value, solution consultants, technical sales and customer-facing product managers are able to design and configure solutions to fit customer priorities and business specifics.




Negotiate & Close.  Value Propositions improve outcomes when it comes time to negotiate.  By making customer value central to the evaluation phase, our sales team can collaborate with a buying sponsor as they refine a shared business case to buy.  The business case addresses internal buyer questions of why buy and why pay a price premium.  It also sets expectations, pushing a buying process through its final stages.




Implement, Assess, Renew & Upgrade.  As a basis for setting expectations, Value Propositions provide a framework for reviewing implementation outcomes and tracking buyer and seller accountability.  Post-sale, Value Propositions serve as an ongoing basis for reviewing customer success, sustaining recurring revenue and growth from renewals and upgrades.
Forrester Research, surveying buyers, found that, "the first vendor to succeed in communicating a vision to executives wins the business 74% of the time."  The key to that win rate, according to Forrester, is that the winning vendor works with the buyer to turn the vision into "a clear path to value."  CRM data from organizations adopting value selling show that opportunities where a Value Proposition is used (1) have 5-15% higher win rates and (2) 5-25% higher price outcomes.  Value selling improves sales performance.
Deliver Value Digitally.
A single-minded focus on customer value keeps our internal product discussions customer-centric, customer-relevant and delivery-centric.  To support the widespread deployment of value internally, we need a common digital framework that enables high quality content, making it efficient to use, adapt, and reuse.  A platform that streamlines and automates the conversion of that high quality value content into easy-to-use Value Propositions for sales conversations makes it possible to communicate value and engage customers in an advisory, collaborative relationship.  The results are better decisions and enhanced sales performance with the customer at the center of commercial strategy and execution.
Want to learn more about how LeveragePoint's cloud platform helps B2B business teams communicate and capture value?
[1] See John Hogan, "Building a World-Class Pricing Capability: Where Does Your Company Stack Up?" Monitor Group Perspectives, 2008.
[2] See Stephan Liozu and Andreas Hinterhuber, eds., The RoI of Pricing, Measuring the Impact and Making the Business Case (Routledge, 2014), especially the chapter by Stephan Liozu, "RoI and the impact of pricing: the state of the profession."