At LeveragePoint, we recognize that COVID-19 will have an impact on society that transcends the world of B2B sales and marketing. Our thoughts and prayers are with those providing care and those who are impacted.  We hope to do what we can by sustaining outstanding service while adhering to regulations and best practices for safe human interactions.  Slowing viral transmission and flattening the curve are critically important for our families and our communities. Although secondary to the human impact, this outbreak will cause substantial upheaval in the economy and in the day-to-day lives of pricing, marketing, product management, and sales professionals.  In this blog, we identify some of the likely business changes, as we point to strategies designed to navigate turbulent times successfully.
Scarce Voices of Experience.  Hardened veterans are usually a low percentage of the Wall Street population.  They have always been valued for their perspective – their stories of previous market crashes are vital inputs to how investors and banks react and profit this time around.  The most important market memories for mature members of the current financial workforce are:
the oil crisis and the crash of '73/'74.
the crash of '87 and Black Monday.
the 9/11 attacks in 2001.
the financial crisis of '07/'08/'09 and the great recession.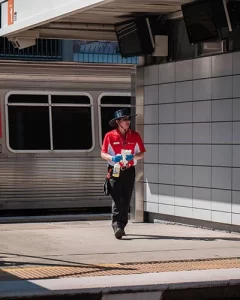 At this moment, millennials in finance are scrambling to react to and anticipate changes in plunging markets.  Part of their crash course, as they dissect previous panics and crises, is to try to understand how this one is different.
Hardened veterans represent an even lower percentage of the workforce in innovative and high-tech businesses.  As disruptive players breed chaos in established industries, technology is changing so fast that employees in these verticals skew heavily toward millennials. In the most innovative sectors, the landscape has changed so much that a longer historical perspective is almost irrelevant.  Microsoft didn't exist when the oil crisis hit in 1973.  Cell phones weighed almost a kilogram and cost over $5,000 on Black Monday.  Salesforce.com's revenues were about $5 million when the twin towers fell in 2001.
The only relevant data we have now for technologically sophisticated businesses come from the great recession and the Swine '09 pandemic.  In 2009, Salesforce.com's revenues were up to $1 billion, almost 7% of current levels.  Facebook revenues had already reached $700 million, a big number even if only 1% of current.  According to Cisco Internet Business Solutions Group in 2009, the Internet of Things had just been born.  And commercial genome sequencing had been launched at a cost of only $48,000 a person.
Lessons from the Last Pandemic.  All of us in innovative, differentiated businesses have been looking for lessons from the H1N1 flu crisis.  Google "sales," "marketing" or "product management" and "swine flu" or "pandemic."  The results provide lots of content for healthcare and very little for any other innovative sector.  On reflection, as business leaders, we shouldn't feel shortchanged by this lack of "relevant" advice.  Our employees' and our customers' number one concern right now is the health of their families.  Even if our personal approach is all business all the time, we should realize that everyone we talk to is distracted by fear.  Their daughter is traveling abroad.  Their son was exposed.  Their spouse is showing symptoms. Someone they know is hospitalized.  Their parents and grandparents are cut off from family contact in nursing homes.  Their siblings treat hospitalized patients. Everyone is anxious.  This Forrester survey makes the point.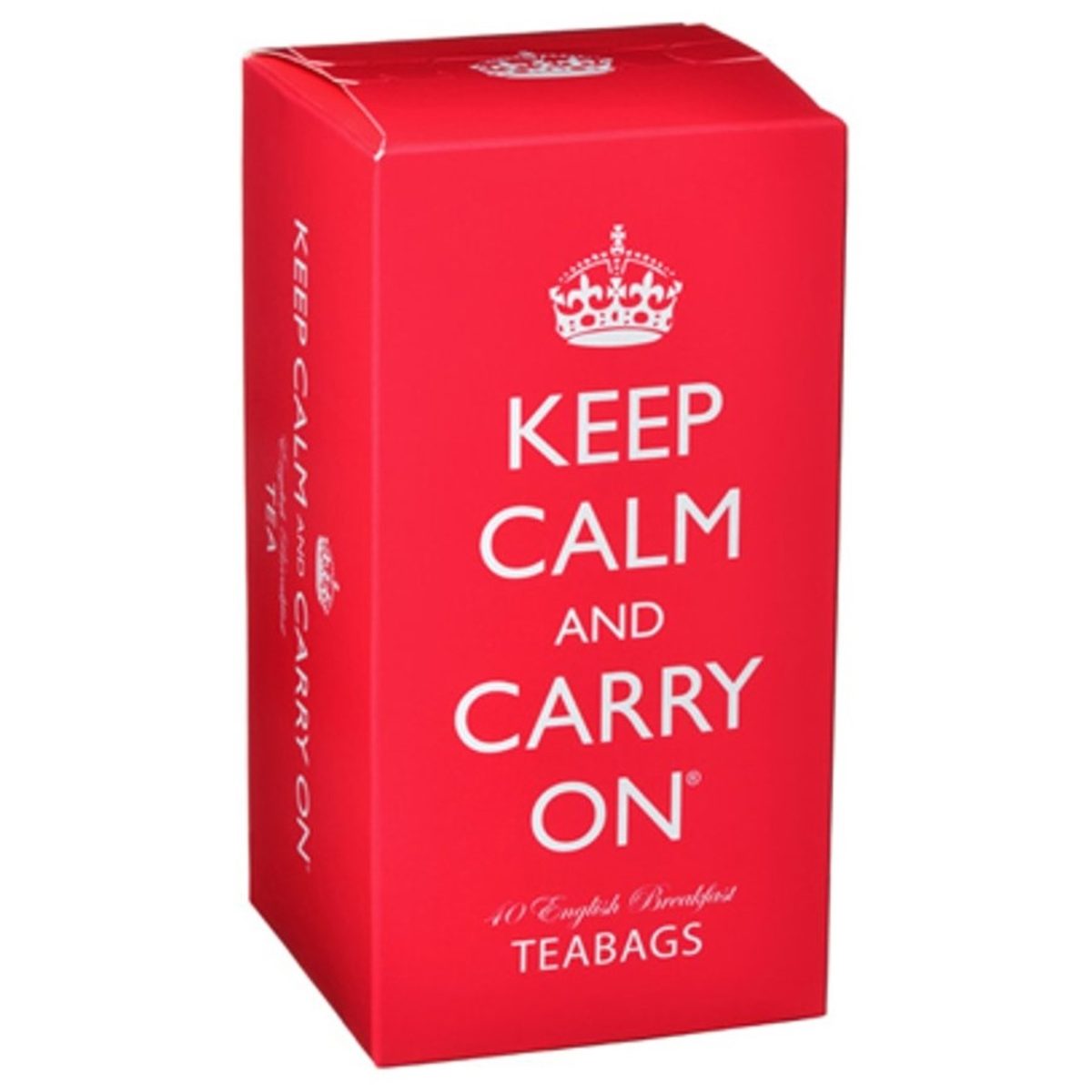 The best general advice is to be human and respond with compassion. Be sensitive, be aware.  Perhaps our normally cynical sense of humor should be quarantined for a few months.  Beyond that, calming those around us is a good thing.  Yes, even in business.  Duty-Free shopping is in for lean times, but right now their best-selling tea brand undoubtedly doubles as useful advice: "Keep Calm and Carry On."
There is some, although not much, non-healthcare, business advice based on the H1N1 crisis. With the benefit of SaaStr's experience, Jason Lemkin provides guidance for SaaS companies which can be summarized as:
Retain customers.
Avoid having to raise money.
Continue to close new deals even if sales cycles are long.
Hire good sales reps as they become available (which they will).
Common sense from all crises recommends:  Head Down, Execute, Execute, Execute.
Three Trends Since Swine '09.  A lot has happened since the last pandemic.  In 2009, Uber, Zoom, Slack, and WeWork were about to be incorporated.  The top five "inventions" since 2009, according to The Science Times, have been: laser eye surgery, GPS, social networks, self-driving cars, and artificial intelligence.  Some of them are currently more useful than others, but all of them are clearly part of our sense of near-term opportunity.
There are three trends since 2009 that are immediately relevant to B2B sales and marketing.  All three of them have only been possible in the context of rapid digitization in B2B.
Workforces are more distributed and face-to-face meetings are less frequent. Even without the impetus of social distancing, work from home has been trending, with US work at home growing 173% since 2005, 5 million employees working from home at least 50% of the time, and 43% of employees working remotely with some frequency.  An estimated 55 to 60% of US workers could work from home during normal times.  That number must be higher with meeting restrictions and school closings.  Businesses have the ability to respond to coronavirus in ways they could not have responded to H1N1. It should come as no surprise if our inboxes are filled with best practices from experts and practitioners about remote working effectiveness.  The freemiums from online meeting services keep rolling in.  Continued social distancing may or may not become the new normal when coronavirus has faded, but staying in touch with customers will require increasingly effective online interactions and remote meetings.  This is already clear from the shift of some sales teams to inside sales models.  More effective online meetings are also a way to make the best sales account executives more efficient by spending less time in airports.
Buyers are more empowered and sellers realize it. With more information available to buyers, they are empowered.  Gartner advocates buyer enablement, contending that the B2B buyer journey is hard and that suppliers who make buying easier win big.  A recent McKinsey blog emphasizes the need to center commercial strategy on customers' "end-to-end journeys."  The best commercial teams are facilitating this by understanding customer journey mapping and making the right content available at the right time.  Long, informational pitchbooks and product brochures are no longer relevant for meetings.  Buyers can get that information online.  Buyers want sellers to provide them with a vision of value.  They want meetings that are helpful, specific, and relevant.  These demands from empowered buyers are driving the prioritization of account-based marketing and account-based selling.
Customer outcomes are more important than product features or solution packages.  Product selling has been on the decline for many years with David Sandler and Michael Dowling both highlighting the death of product selling in blogs a few years ago.  Solution selling has been trending down as well, with a 2012 Harvard Business Review article, by the Challenger sales team declaring that solution selling has become obsolete, and Forbes pointing to the same theme in 2018. Simultaneously buyer processes are becoming more complex with buying by ever-larger committees.  The only way to build consensus among diverse stakeholders, while making buying easier, is to translate the elements of a product or a solution into customer outcomes.  With buying sponsors increasingly required to quantify results, selling outcomes can only be accomplished by selling value.
In many ways, these key changes since the last pandemic may be as relevant in addressing our current crisis as the advice we carry forward from last time.
The Difference Between B2B Sales Success and Failure.  Digital, interactive Value Propositions make the difference.  Digital interactive presentations are the key to making remote, online meetings interesting by turning one-way content transmissions into two-way interactive collaboration.  Quantified value focuses customer conversations on relevant, customer-specific needs and pain points, enabling buyers to triage opportunities and prioritize onboarding.  Financial value directs customer conversations toward measurable outcomes that form the basis for customer expectations, internal approvals, and sustained customer success.
In the midst of other potential priorities, Value Propositions should rise to the top at times like these.  Good Value Propositions are mission-critical content.  Selling value is a mission-critical skill set.  Other content projects, that provide information about product specifications and solution features, can come later.  Other sales skills should be centered on sales teams evolving good, specific Value Propositions in collaboration with buyers throughout the sales cycle.  Adding more content to content repositories only helps sales teams inundate buyers with ever more information in an age where they already have TMI.  Value Propositions should be a sales team's silver bullet.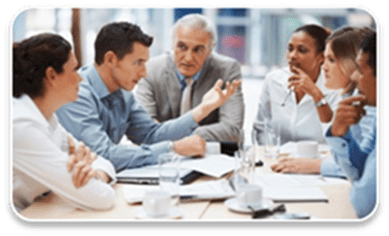 Better Sales Results. Value selling improves sales execution.  Sales training in the effective utilization of strong Value Propositions provides a solid foundation for increasing qualified opportunities, improving closing rates, and increasing realized price outcomes.  Sales teams need both the skills and the value proposition tools to deliver these results.
Qualify & Differentiate.  Value Propositions are useful early in the sales cycle.  By highlighting what we deliver qualitatively and quantitatively in an initial customer conversation, a sales rep can understand a prospect's priorities, organizational influence, and business circumstances, helping to qualify the prospect and to steer follow-up meetings.  When presented as flexible case studies, Value Propositions highlight how we improve customers' business outcomes and draw attention to our differentiation early, improving our odds of winning in competition and moving customers successfully through their buying process.
Prove & Customize.  Value Propositions are useful during a buyer evaluation in the middle of the sales cycle.  In Incall preparation, help sales teams concentrate on business problems and potential results for a prospect.  Good value propositions provide presales professionals with opportunities to demonstrate the specific value of our solution to a customer team.  With a better understanding of customer value, solution consultants, technical sales, and customer-facing product managers are able to design and configure solutions to fit customer priorities and business specifics.
Negotiate & Close.  Value Propositions improve outcomes when it comes time to negotiate.  By making customer value central to the evaluation phase, our sales team can collaborate with a buying sponsor as they refine a shared business case to buy.  The business case addresses internal buyer questions of why buy and why pay a price premium.  Value sets a framework for give-gets in price negotiations. It also sets expectations, pushing a buying process through its final stages.
Implement, Assess, Renew & Upgrade.  As a basis for setting expectations, Value Propositions provide a framework for reviewing implementation outcomes and tracking buyer and seller accountability.  Post-sale, Value Propositions serve as an ongoing basis for reviewing customer success, sustaining recurring revenue, and growing with renewals and upgrades.
Forrester Research, surveying buyers, found that "the first vendor to succeed in communicating a vision to executives wins the business 74% of the time."  The key to that win rate, according to Forrester, is that the winning vendor works with the buyer to turn the vision into "a clear path to value."  CRM data from organizations adopting value selling show that opportunities, where a Value Proposition is used (1), have 5-15% higher win rates and (2) 5-25% higher price outcomes.  Value selling improves sales performance.
Adversity Can Make Us Stronger. "…Never Surrender."  The coming months may not be pretty.  In the face of personal and family anxiety, driving progress in our businesses will be stressful.  In most sectors, there will be winners and losers.  The winners will move fast to drive their digital initiatives as they engage remote customers with mission-critical content.  That content will be interactive.  It will be helpful, specific, and relevant.  It will focus on the outcomes customers can expect if they make a decision to buy in a time of uncertainty.  That content is a Value Proposition that helps us partner with our customers to achieve better human and financial outcomes.
For additional perspectives on quantifying customer value see:
For more information on designing Value Propositions see: